Indy Exterior Clean
YOUR HOME CLEAN
NOW
Safe. Complete. Professional.
LEARN MORE
Clean Your Roof
DON'T

REPLACE IT!
Save thousands and make your home beautiful.
LEARN MORE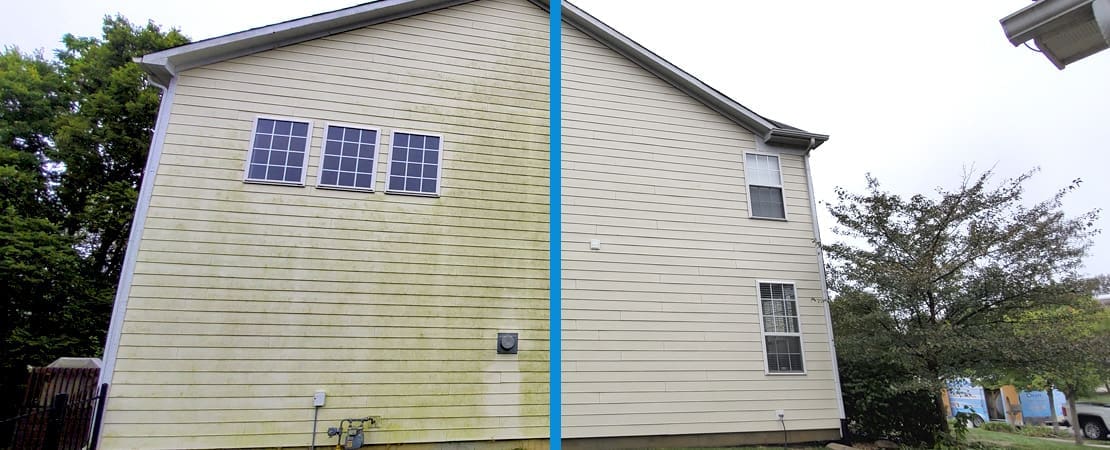 Clean Your Siding
SAFELY

and GENTLY!LEARN MORE
Clean Your Concrete
FOR BETTER CURB APPEAL
LEARN MORE
Clean Your Wood Trim
FOR A LIKE NEW LOOK!
LEARN MORE
Clean Your Fences
WOOD

OR

VINYL

LEARN MORE
Clean Your Hard Surfaces
IMPROVE THE APPEARANCE!
LEARN MORE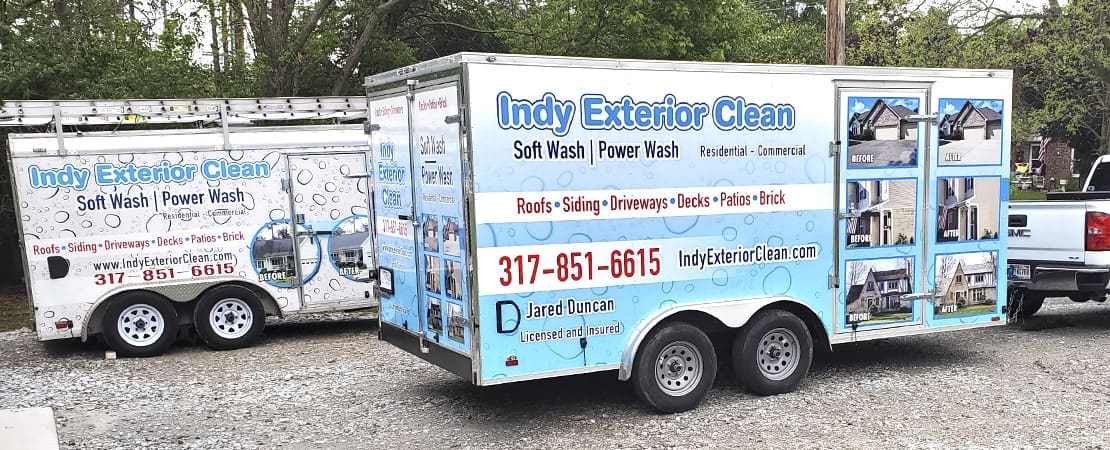 READY TO SERVE!
INDY EXTERIOR CLEAN IS PROUD
TO BE DIFFERENT
We believe our customers deserve the best, so we work hard to provide solutions with comprehensive benefits from start to finish.

These core values guide our work:
Getting to Know You
We take the time to know your property and its needs. Every home or business is different. We make sure we learn about what makes your property unique — and what services we can deliver to protect its long-term value and quality.
Communication
We bring transparency to every service. We appreciate a relationship built on complete honesty… and our customers do, too. From fair pricing to our open lines of communication, we ensure that every job is receiving the best in service and results.
Detail Oriented
We are unapologetically detail oriented. We take great pride in our work. You'll never get a service from us that is short of exceptional, because our job simply isn't done until your property meets its maximum potential.
We Really Care
We care about you. Our service is an investment for our customers. We care deeply about your satisfaction, and we strive to make your property the best it can be.
Indy Exterior Clean is honored to bring the best of the exterior cleaning industry to your home or business.
With comprehensive property services from residential cleaning to commercial cleaning,
you can count on us to provide you with a complete exterior cleaning solution.
OUR SERVICES
We offer several cleaning methods for your exterior surfaces. We clean your home using the best cleaning method for each specific area.
Soft washing for your home's more delicate exterior surfaces, including asphalt shingles, tile, slate and cedar shake roofs, as well as dryvit, stucco or vinyl siding.
Pressure washing for the decks, brick, or concrete around your home.

SOFT WASH ROOF CLEANING
Safely and gently remove those ugly stains, moss, algae and lichens from any roof. Our process will not damage your roof and will instantly increase the value of your property without costly roof replacement.

SOFT WASH SIDING CLEANING
Safely and gently remove the, moss, mold and lichens from any type of siding, stucco or dryvit. Our process will not damge your siding, is safe for the environment and will increase the value and appeal of your property.